MiFOOD's Cherie Enns publishes book "Child Rights and Displacement in East Africa"
MiFOOD's Cherie Enns at the University of the Fraser Valley, Canada coauthored a book "Child Rights and Displacement in East Africa: Agency and Spatial Justice in Planning Policy" with Willibard J. Kombe at Ardhi University, Tanzania.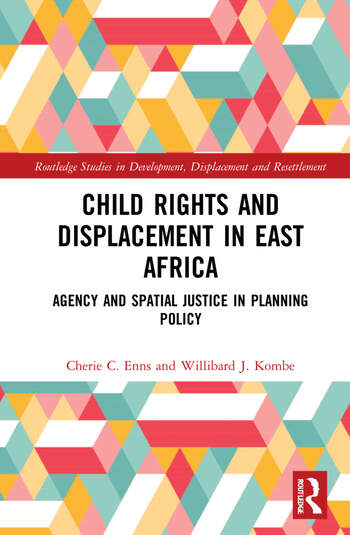 Focusing on the intersection of spatial justice, child rights, and planning policy, this book investigates the challenges of resettlement in East Africa, where half of those displaced are children.
The challenges created by displacement and resettlement are often considered from an adult-centric perspective by planners and humanitarian and development experts. The spatial injustice of displacement and resettlement, the agency of children, and the application of tools such as Child Participatory Vulnerability Index (CPVI) is siloed, commonly overlooked, or discounted. This book uses a CPVI and rights-based assessment of land-use policies to investigate resettlement due to conflict and settlement in northern Uganda, floods due to climate change in Dar es Salaam, Tanzania, and urban-to-rural migration of children due to the aids pandemic in Western Kenya. Case studies from over a decade of field research are integrated with examples from applied planning projects and policy development in the East Africa region. This book uses spatial justice theory to show how child-friendly planning approaches can positively promote child rights in the context of resettlement.
Providing important insights on how to enact child-friendly planning in informal settlements, refugee camps, and displacement camps, this book will be of interest to planning and development professionals and researchers across the fields of children's rights, Development Studies, Planning, and African Studies.